Take a look... I have been crafting magnetic picture frames and treat bags for my son's preschool Halloween party tomorrow.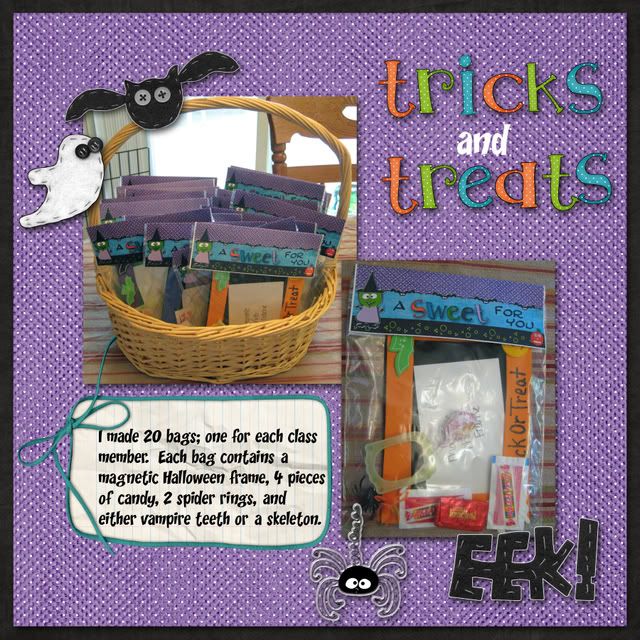 Here's the treat bag topper graphic I made...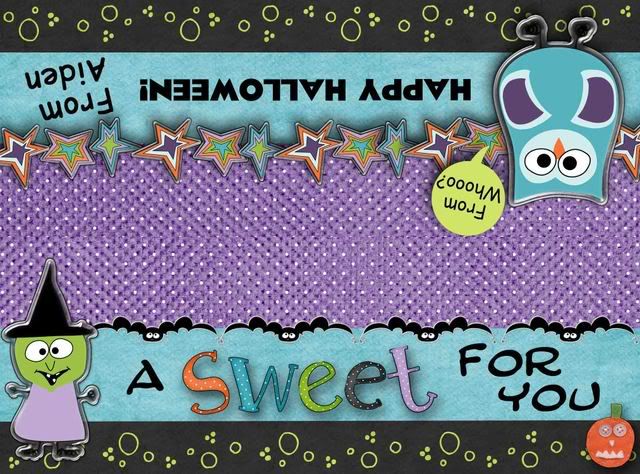 Credits: Eek from Funky Playground.
This has been a fun project. I cannot belive my little guy is having his first holiday party at school! He is growing up so fast. I want to make it special for him and all his classmates. I know they will enjoy all their treats tomorrow.