I'm not feeling all that creative this week. The only thing I am really motivated to do is clean the house, so I am capitalizing on the mood and getting things done around here.
I did spend a few minutes this afternoon working on some scrapbooking at the computer while my son napped. Here's a page I whipped up...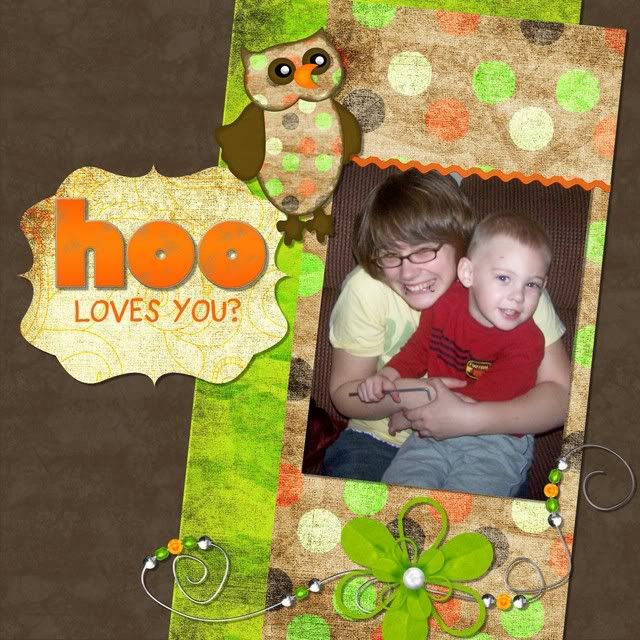 Created using the Let's "Owl" Go Retro freebie by Inspiration's Creations from the Teacher's Pet project at Funky Playground.