So, here we go...my friends at MomDot are hosting a
Christmas of Dreams blog party
for the holidays. Have you noticed the button over there--->
Day one is sponsored by
La Belle Toile
and
This and That by Randi
.
Today's question posted by Trisha is a request to introduce our family and share pictures from past holidays...
Here's my family...
My fabulous husband, my energetic son and myself.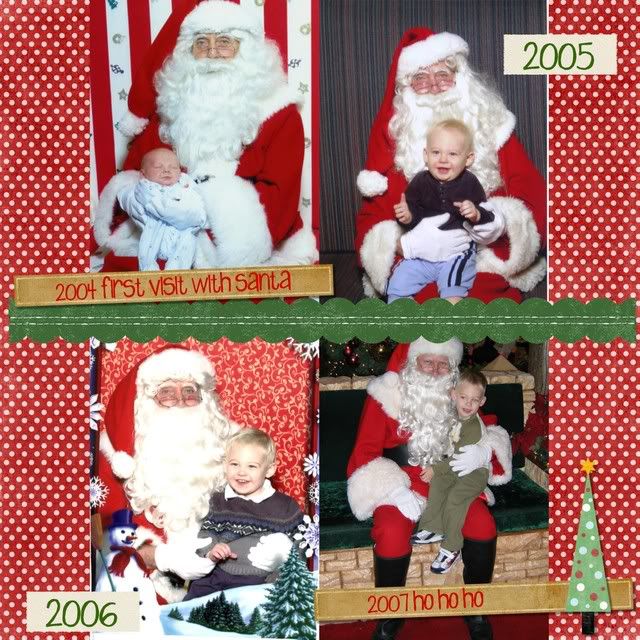 And for pictures of Christmases past, I have this cute little collage of our visits to see Santa since my son was born. I cannot wait to see his reaction this year and take a new picture to add to the collage. Last year he was really excited and got right up there and placed his order, it was adorable.